French Terror Attack: All the Hallmarks of an Intelligence Psy-op and False Flag
Mohammed Merah, the suspect in the killing of seven people outside a Jewish school in Toulouse, France, fits the pattern of an al-Qaeda intelligence asset. According to the BBC, he was on the radar of French authorities because of visits he made to Afghanistan and the "militant stronghold" of Waziristan in Pakistan.
Merah, a French citizen of Algerian origin, was arrested on December 19, 2007, and was sentenced to three years in jail for planting bombs in the southern province of Kandahar in Afghanistan.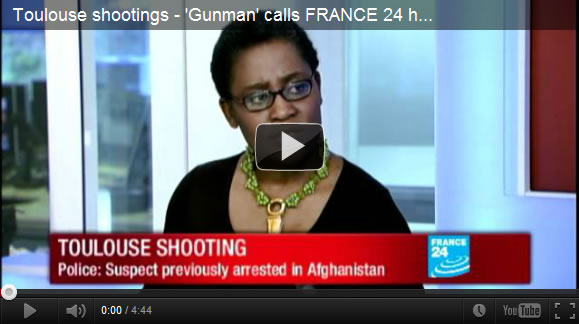 Intelligence agencies have specialized in the covert – and not so covert – creation of terrorists which are then used to provide a cynical raison d'être for launching military intervention around the world and also providing a pretext to build and expand a domestic surveillance police state.
Kurt Nimmo is a frequent contributor to Global Research. Global Research Articles by Kurt Nimmo
Share