Amnesty International and Human Rights Watch Call For Arrest Of George W. Bush
The Huffington Post
First Posted: 10/13/11 03:42 PM ET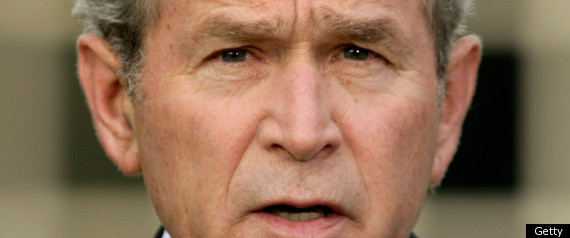 Amnesty International and Human Rights Watch demanded the arrest and prosecution of former president George W. Bush before his appearance at an economic summit in Surrey, British Columbia on October 20th.
The advocacy organizations have called on Canadian federal authorities to arrest Bush due to the "overwhelming evidence that Bush and other senior administration officials authorized and implemented a regime of torture and ill-treatment of hundreds of detainees in US custody."
Though both advocacy groups called for Bush's extradition, The Vancouver Sun reports that the Canadian government has no intention to comply with the demand, saying the organizations were "engaging in cheap stunts."
The ultimatum has also been dismissed in the US. Eliott Abrams, Senior Fellow for Middle Eastern Studies at the Counsel for Foreign Relations, published a piece highlighting the arbitrary demands for prosecution by HRW and Amnesty.
Though the groups have been outspoken in their campaigns against Bush's involvement with torture, they choose their targets selectively, Abrams argues, saying that neither organization demanded the arrests of other heads of state with histories of human rights violations:
Share